Scouts BSA Resident Camp
---
The Highlight of the Scouting Year
Week 1: July 2-8, 2023 ♦ Week 2: July 9-15, 2023 ♦ Week 3: July 16-22, 2023
Seven Mountains is offering three weeks of Scouts BSA Resident Camp for scouts to complete advancements or earn merit badges. Troops or individual scouts may register for one or more weeks of camp.
Combining a cheerful staff, modern facilities, and renowned location we create a one-of-a-kind summer camp experience for Scouts. Register for Merit Badges you didn't know existed and prepare to race the friends you meet around our completely on-property five mile single track bike trail.
2023 Scouts BSA Individual Registration Form
Merit Badge Offerings
Below is a listing of Merit Badges being offered in 2023. Please reference the Leader's Guide for more details:
| | |
| --- | --- |
| Aquatics | BSA Lifeguard, Swimming, Lifesaving |
| Shooting Sports | Rifle Shooting, Shotgun Shooting, Archery |
| Health and Safety | First Aid, Citizenship in the Nation, Emergency Prep |
| Handicraft | Woodcarving, Basketry, Leatherwork, Photography, Inventing, Public Speaking, Painting, Pottery |
| Nature | Insect Study, Bird Study, Soil & Water Conservation, Weather, Forestry, Sustainability, Plant Science |
| Scoutcraft | Cooking, Wilderness Survival, Camping, Orienteering, Pioneering, Space Exploration, Moviemaking, Geocaching |
| STEM | Chemistry, Digital Technologies, Game Design, Robotics |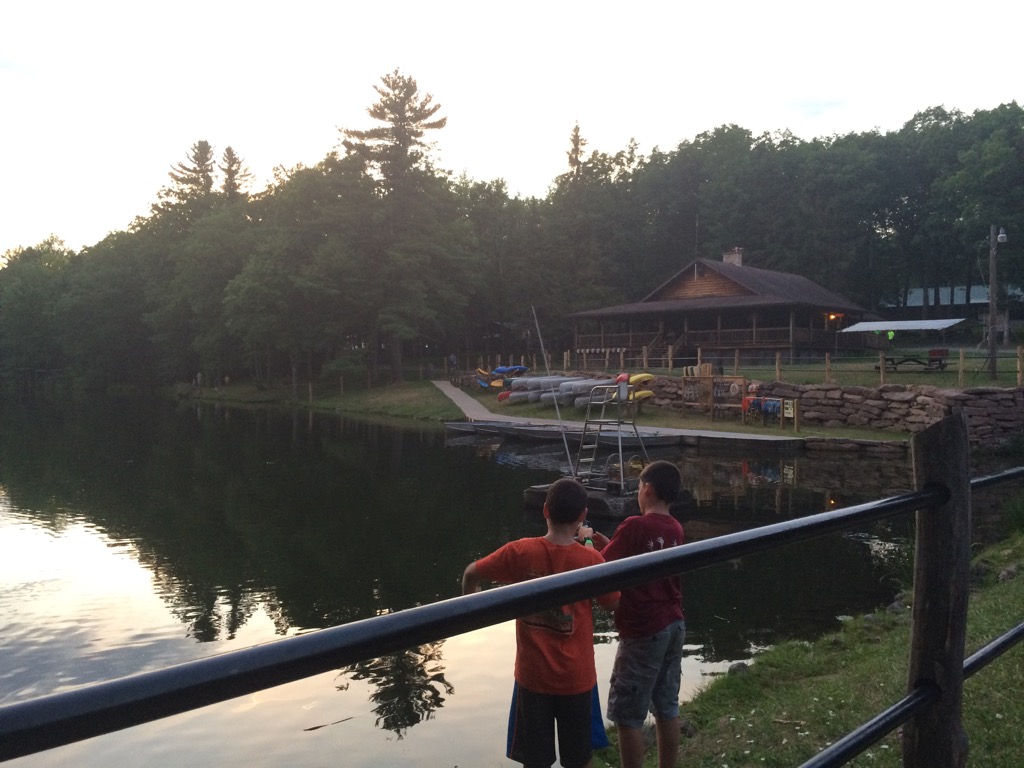 Mountain Biking
Central Pennsylvania has some of the world's greatest mountain biking trails. Seven Mountains is located right in the middle of them. Experience rolling single track trails and winding gravel roads in Rothrock and Bald Eagle State Forests and throughout the area or race down our five mile, single track, completely on-property bike loop.
Nittany Mountain Biking Association website
Facilities
Along with cozy and comfortable accommodations including tent camping sites with electrified pavilions, Seven Mountains features indoor and outdoor gathering spaces, a lake and swimming pool, dining facilities, and more; altogether 230 acres of forest surrounded by even more wilderness.
Camp Staff
Are you looking to take your summer camp experience to the next level? Join the Camp Staff
The Seven Mountains Camp Staff is an outstanding group of Scouts and Scouters, who devote part of their summer to providing camp programs. Being on camp staff lets you be a part of the magic, and create memories in yours and other scouts lives, as well as giving you a paying job, real work experience, room and board, and what may be the most fun summer of your Scouting career.