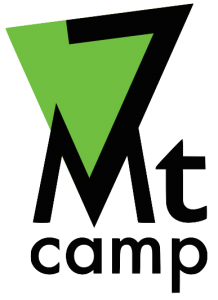 Welcome to the new Seven Mountains website. This is the most visible part of a larger revamp of the 7MC brand. The Juniata Valley Council site will remain active for council functions but will direct you here for 7MC functions like summer camp, camp rentals, and scouting events.
Seven Mountains has a new logo which informs its entire brand identity, including the camp website and camp literature. But don't worry, vintage logos will still show up on promotional materials and merchandise. If you'd like to learn more about the new 7MC brand, take a look at our new Branding Guide [PDF, 3MB].
Also be sure to check out our new 7MC video on Youtube.
While you're here, sign up for the 2017 7MC Klondike Derby or check out 2017 Summer Camp!